New York & New Jersey Subway Map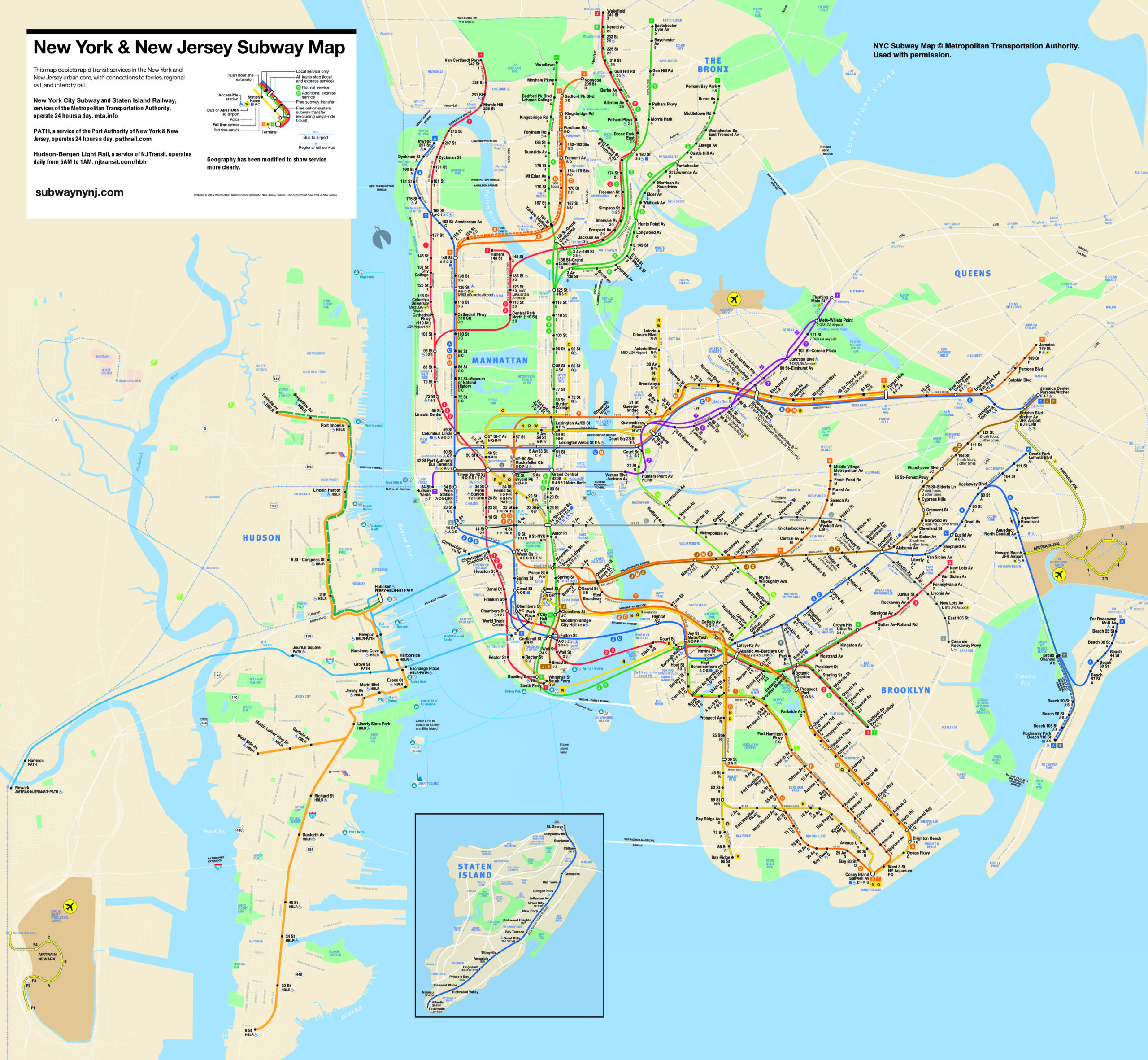 The New York & New Jersey Subway Map is a comprehensive transit map for the largest US metro area. It depicts all transit options, similar to maps in other global, peer cities, like Berlin, London, Philadelphia, and Tokyo. It is based on the design of the official New York City Subway Map that influences the transit choices of over 2.4 billion annual riders.
What's on the Map?
New England Transit Map
The New England Transit Map is a comprehensive diagram of current and future rail and bus rapid transit routes throughout the six-state region. It shows how transit lines operated by multiple agencies can work as a comprehensive system, building on the regional approach I began with the New York & New Jersey Subway Map.
In the News
For a Star-Ledger feature story on the New York & New Jersey Subway Map, I asked transit riders at New York's Fulton Center subway station for their thoughts on the map. Video: Adya Beasley
About the Author
Stewart Mader brings new thinking and nearly two decades of experience in design, digital strategy, and communications to his work transforming transit. He established the PATH Riders Council, built a new model for constructive collaboration with the Port Authority of NY & NJ, and created the New York & New Jersey Subway Map used by tens of thousands of riders to seamlessly navigate the entire metro area. He advises agencies, officials, and policymakers based on his proven ability to lead complex projects and deliver results in demanding corporate and public-sector venues. He writes and speaks about transit, and he is building Transit Standards to make transit as easy as driving.