Stewart Mader builds creative, engaging digital experiences for organizations' most important audiences. He has built new websites for Fitch Ratings and its worldwide businesses, used social media to connect journalists, policy makers, and professional investors with CFA Institute and its member societies, and created an online community for SAP's customers. Stewart piloted podcasting with Apple and Brown University, produced two documentary films with NASA, and wrote Wikipatterns, a book on improving team communication and collaboration based on his experiences helping Atlassian grow from a small Australian startup to a worldwide software company. He is a founding member, and currently chair, of PATH Riders Council, the advisory body for the transit system connecting NY & NJ.
---
FitchRatings.com
Stewart led a redesign of fitchratings.com to position it as the face of the company, with a dramatically simplified, responsive, mobile-focused user experience.
He instituted agile development practices to move from occasional, large website releases to a rolling, four-week development, testing, and release cycle; and replaced several outdated and expensive content-management systems with a single, open-source platform and modular design architecture based on reusable components that can be assembled and published in real-time.
A fun look at how we're redesigning and reengineering the fitchratings.com web presence. Details: fitchratings.com/releasenotes

Posted by Stewart Mader on Monday, April 6, 2015
---
Websites for Fitch's Worldwide Subsidiaries
Stewart designed a flexible web architecture that can be used for Fitch's business units and subsidiaries around the world in addition to the company's core website. So far, new sites have been built with support for content in multiple languages, and released for Fitch businesses in Canada, China, France, Germany, Japan, Poland, Spain, Taiwan, and Turkey.

---
Fitch: Digital Editorial & Communications Strategy
Stewart built the company's first-ever global digital media team, with technical, design, and editorial staff in Chicago, New York, London, and Hong Kong; established Fitch's social media presence as a strategic audience development and lead-generation source, improved email marketing by redesigning campaigns for better engagement on mobile devices, and integrated the campaign platforms with the website content management system and CRM to automate delivery and measurement. He developed a blog strategy to build an audience for Fitch's thought leadership on Medium, and guide people to related content and products on fitchratings.com.
---
Subway New York & New Jersey
Stewart made a New York & New Jersey Subway Map, displaying Hudson-Bergen Light Rail, NYC Subway, PATH, and Staten Island Railway because the current NYC subway map doesn't show all rapid transit options in the NY & NJ urban core. He based the design on the iconic New York City Subway Map, which is used by 1.8 billion annual transit riders, built a web app using WordPress and jQuery that's optimized for accessing the map on mobile devices, and used social media to build a community with over 12,300 supporters and counting.
---
CFA Institute Websites
Stewart helped CFA Institute build a new website to market its primary professional credential programs, and create the Enterprising Investor and Market Integrity Insights to engage journalists, policy makers, and professional investors who play essential roles in shaping the direction and reputation of the financial services industry. He assembled a global team of subject-matter experts in New York, London, and Hong Kong who write for the Enterprising Investor, engage with the organization's social media audiences, and represent CFA Institute in the media and at industry events.
---
CFA Institute Social Media Strategy
Stewart created and delivered CFA Institute's first-ever social media strategy, and built a robust presence on Facebook, LinkedIn, Twitter, and Weibo. He also led a strategic refocus of the global advertising budget to invest in digital and social channels, and consistently delivered 14-20 times higher engagement with paid social campaigns vs. display ads, which directly contributed to registration and revenue growth for professional certifications (CFA, CIPM, and Claritas). He also created a social media handbook for CFA Institute members, staff, and societies to coordinate editorial strategy and audience engagement.
---
Wikipatterns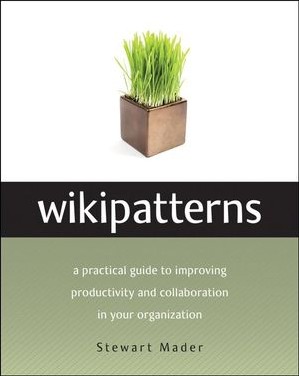 A Practical Guide to Improving Productivity and Collaboration in Your Organization
Drawing on his experience guiding Confluence product development and marketing for Atlassian, Stewart wrote Wikipatterns, a book on using collaboration tools to improve communication and productivity.
Using the pattern framework developed by Christopher Alexander, Sara Ishikawa, and Murray Silverstein in the architecture and urban design book A Pattern Language, Wikipatterns shows readers how to make the case for using new digital tools, run a pilot to build momentum and encourage further adoption throughout the organization, and minimize obstacles along the way.
Wikipatterns combines firsthand guidance with case studies from some of the world's largest and best-known organizations, including Apple, Johns Hopkins University, and LeapFrog.
---
Skysight: The Story of SOFIA
Stewart worked with the NASA Space Grant Program and NASA Ames Research Center to produce a documentary on SOFIA, the Stratospheric Observatory for Infrared Astronomy. NASA and the German Aerospace Center (DLR) mounted a 100-inch telescope, the same size as the Hubble Space Telescope, in a Boeing 747 aircraft, which flies 45,000 feet above Earth's surface to work at the edge of space.
---
Education