Transit Standards: Branding, Design & Graphics
Brand & Graphics Standards
📄 PDF
If we do not define our brand, others will define it for us. We must be certain about what we stand for and claim it at every touch point.

California Transit Association
Digital Strategy
Map Design
Map Assessment for AC Transit – Jarrett Walker + Associates prepared a comprehensive map assessment for AC Transit that addresses the role of the map in public information, types of distinctions to be made among services, detail/accuracy vs. clarity/ease-of-use, design choices, and testing sample maps with customers.
Meet Harry Beck, the genius behind London's iconic subway map – Amar Toor, The Verge, looks at how Harry Beck created the London Underground map, now considered one of the most iconic and influential transit maps.
Customer Experience & Wayfinding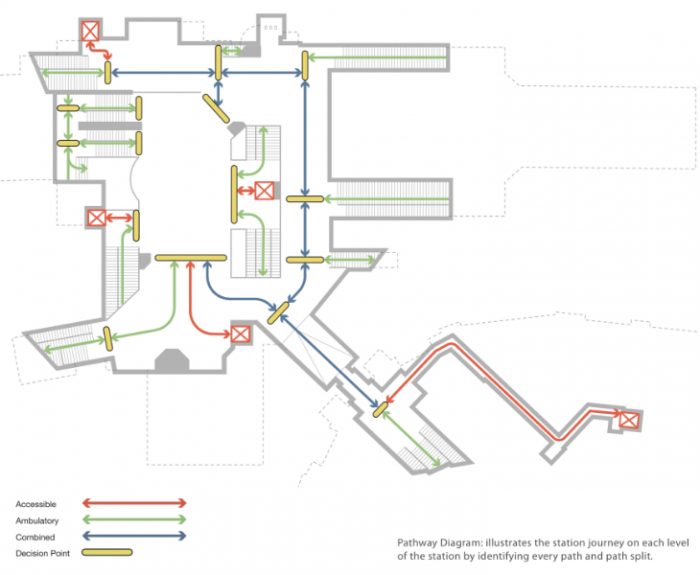 Improving the Customer Experience – White Paper, Transit Leadership Summit, on the ways addressing customer experience can make transit more attractive to riders.
Inscribed in the Living Tile: Type in the Toronto Subway – Joe Clark, Association Typographique Internationale 2007 Conference, on the evolution of typography in the Toronto Subway.
LA Metro's Maintenance Diaries – On its blog, The Source, LA Metro runs a series called Maintenance Diaries, to profile work done to keep the system in a state of good repair. Topics include: How Metro trains are powered, How bus service is restored after a breakdown, What makes a train run smoothly, and The New Blue Line.
The Amazing Psychology of Japanese Train Stations – Allen Richarz, CityLab, writes that the nation's famed mastery of rail travel has been aided by some subtle behavioral tricks, including calming mood lighting on platforms, pleasing musical pieces composed specifically to replace the jarring buzzer used to signal departing trains, and use of shisa kanko, or point-and-call, by conductors to increase workplace safety.
The psychological tricks TfL uses to make London's tube feel faster – Nicole Kobie, Wired, looks at all the experiments and trials underway throughout London's Underground network to improve passenger flow and customer experience.
The Psychology of Getting People to Take Public Transit – Christine McLaren, Metropolis, says, "It's not enough for public transportation to be efficient. It needs to be enjoyable, fun, better than the alternative. Public transportation needs to be sexy."