Subway NY NJ proposes more prominently displaying 'New York's second subway"–PATH to New Jersey–on the NYC Subway map, for a better map of transit in the NY & NJ urban core. There's a precedent for this idea: subway maps in New York City have a long history of including the Hudson Waterfront and subway connections between New York and New Jersey.
Although the Hudson & Manhattan railroad (the precursor to PATH) was still under construction and revenue service wouldn't begin until 1908, the 1906 Interborough Rapid Transit (IRT) map showed the New Jersey waterfront, with Hoboken and Jersey City labeled, and ferry routes connecting NY & NJ: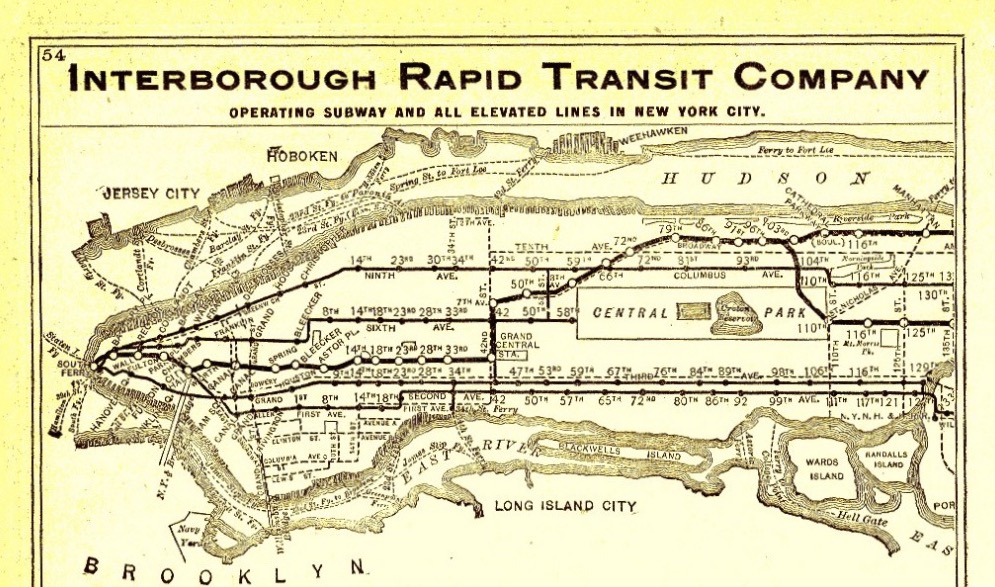 After the IRT, BMT, and Independent Subway System (IND) were consolidated into a single system, the 1944 NYC Board of Transportation map included the Jersey City waterfront, H&M lines labeled "Hudson Tubes (to Newark)", stations in Manhattan, and Exchange Place station in New Jersey: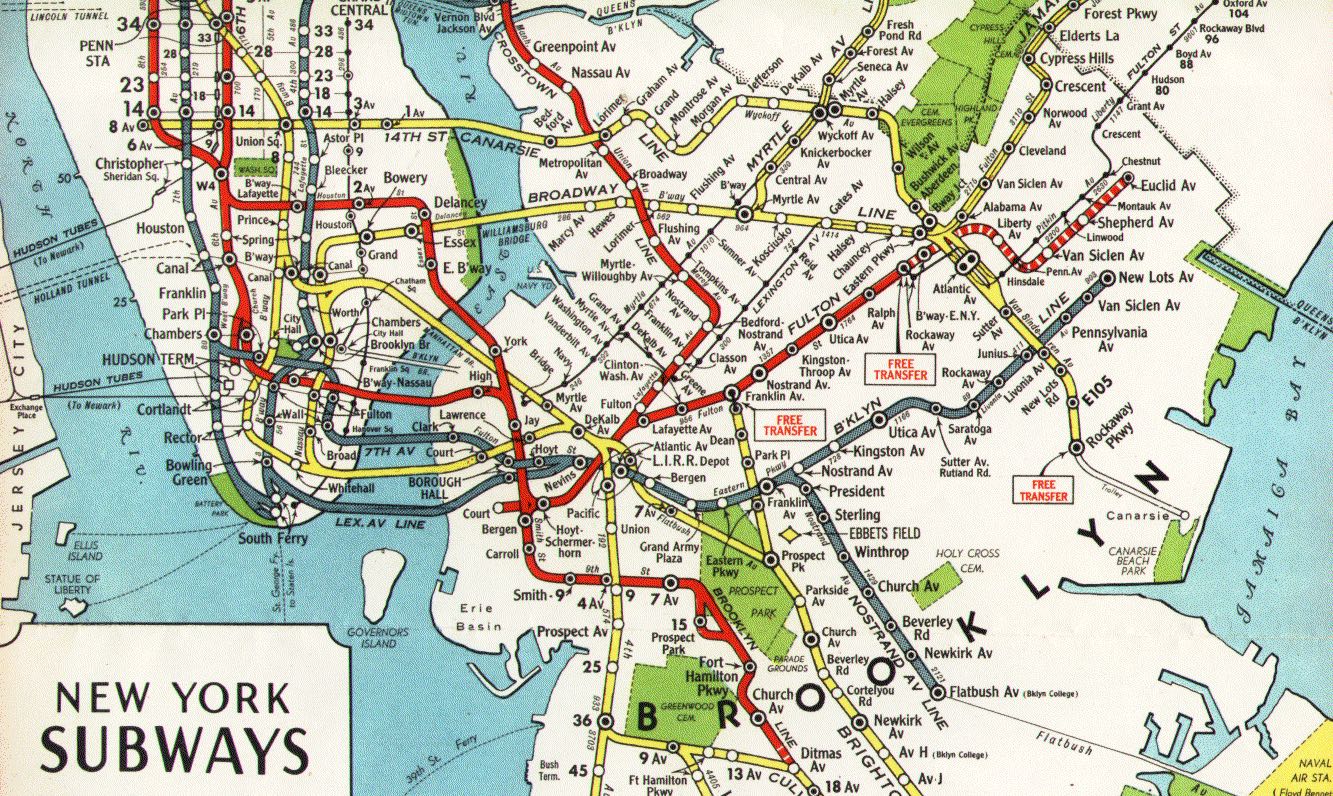 This 1950 NYC Board of Transportation map shows the Hudson & Manhattan railroad and New Jersey waterfront in much the same way as the proposed Subway NY NJ map: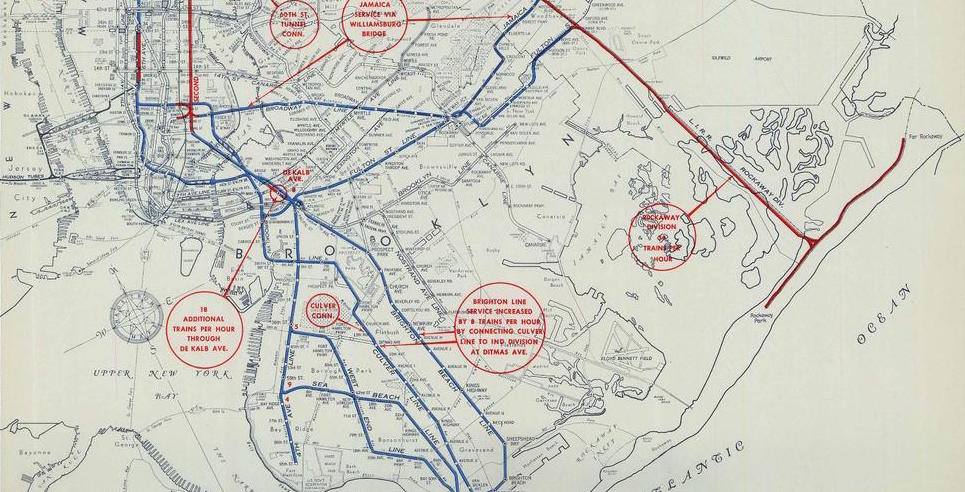 A 1968 map produced by the Irving Trust Company displayed the PATH Tubes, and stations represented with black dots, but did not include labels containing station names. It also included an unlabeled outline of the Hudson Waterfront: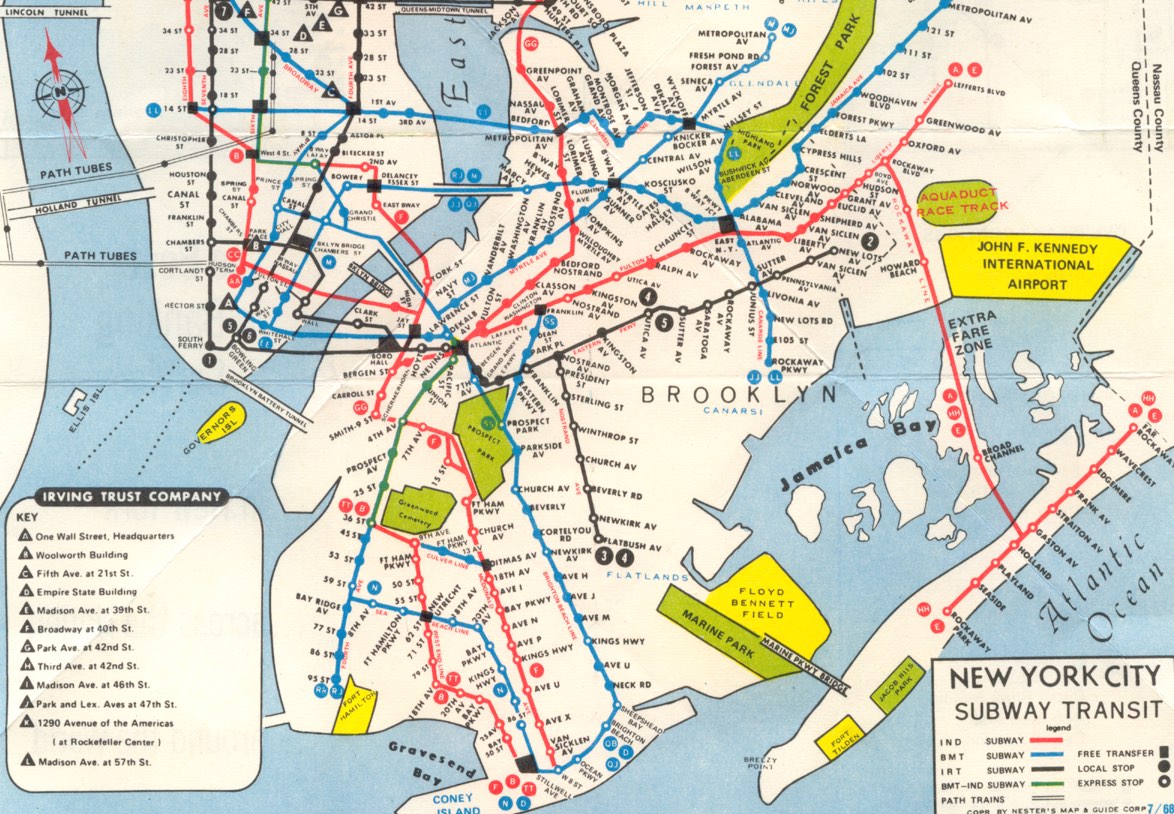 The 1969 New York City Transit Authority map didn't show PATH tubes and stations, but did display the Hudson waterfront, labeled "New Jersey":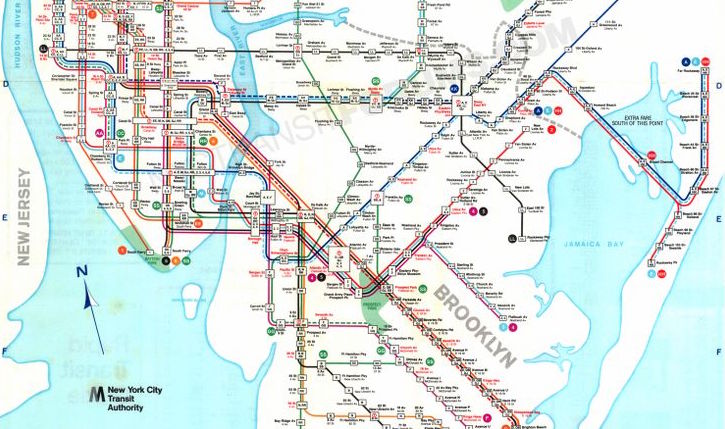 New Jersey and PATH were excluded from the 1972 map designed by Massimo Vignelli. A small portion of the Hudson Waterfront, labeled "New Jersey" reappeared on the 1979 map, and was on the map as recently as 1987: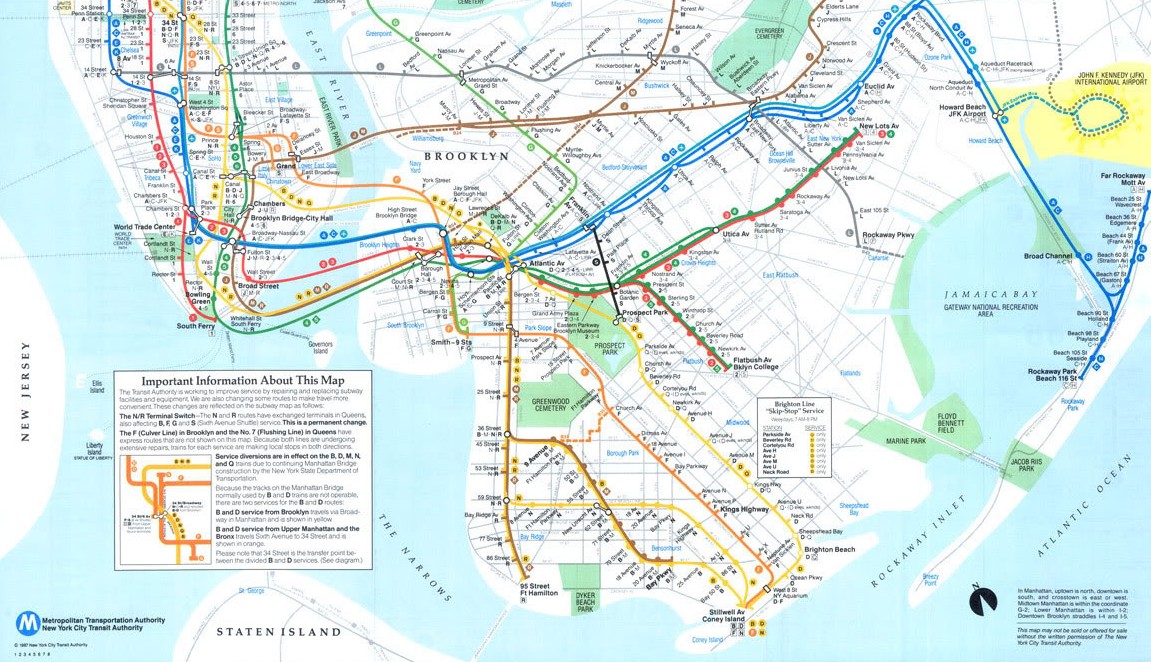 Bringing it back, and improving how PATH is represented, will give 1.8 billion annual transit riders a more complete picture of rail rapid transit service in the urban core of New York and New Jersey.