Space Under Hoboken's New 14th Street Viaduct Will Anchor Neighborhood Development
In 2011, Hudson County broke ground on a $55M project to replace the 14th Street Viaduct, an elevated structure connecting Hoboken with the Jersey City Heights and Union City. The original viaduct, completed in 1908, had become structurally deficient and functionally obsolete, and after the 2007 collapse of the I-35W Mississippi River Bridge in Minneapolis, Hudson County accelerated plans to replace the aging structure. Major construction of the new viaduct structure and roadway wrapped up in mid-2014:
The new Viaduct is an eight-span, 1177-foot long structure, constructed entirely of multi-steel girders and includes extensive traffic improvements such as modern LED 12-inch traffic signals for the intersections at each end. In terms of total cost, the 14th Street Viaduct replacement was the most expensive—and perhaps the most challenging—local roads project in Hudson County history.
In 2010, Hudson County and the City of Hoboken unveiled plans for public spaces underneath the new viaduct, including multi-use spaces spanning two blocks, a basketball/roller hockey court, and a pocket park surrounded by a children's playground and dog park.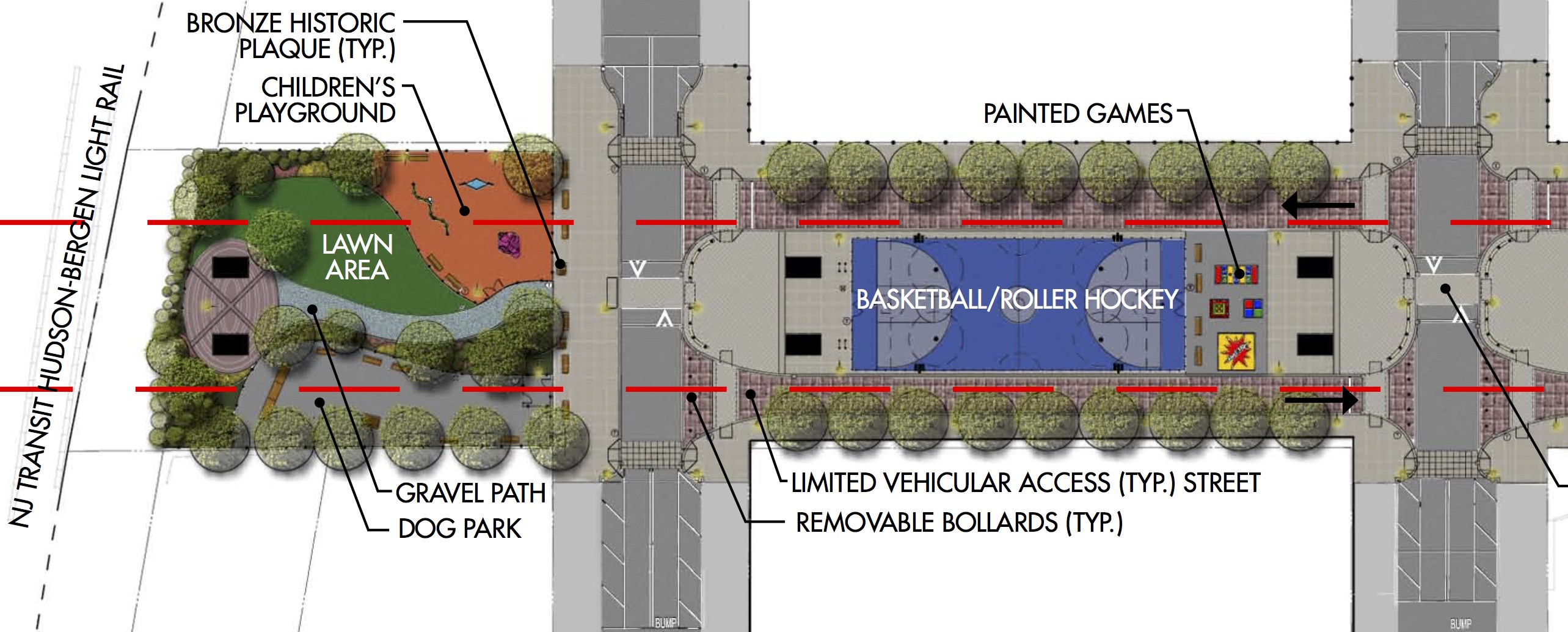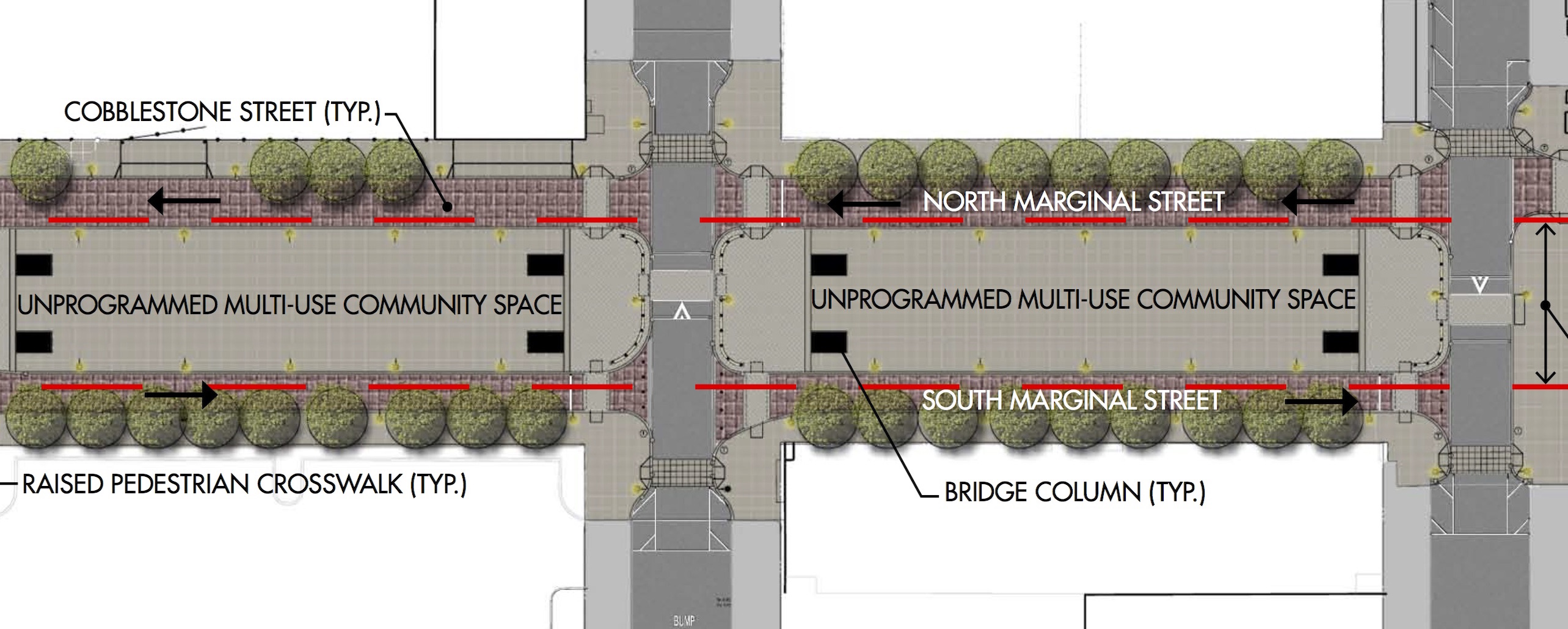 Viaduct and Surroundings Before Replacement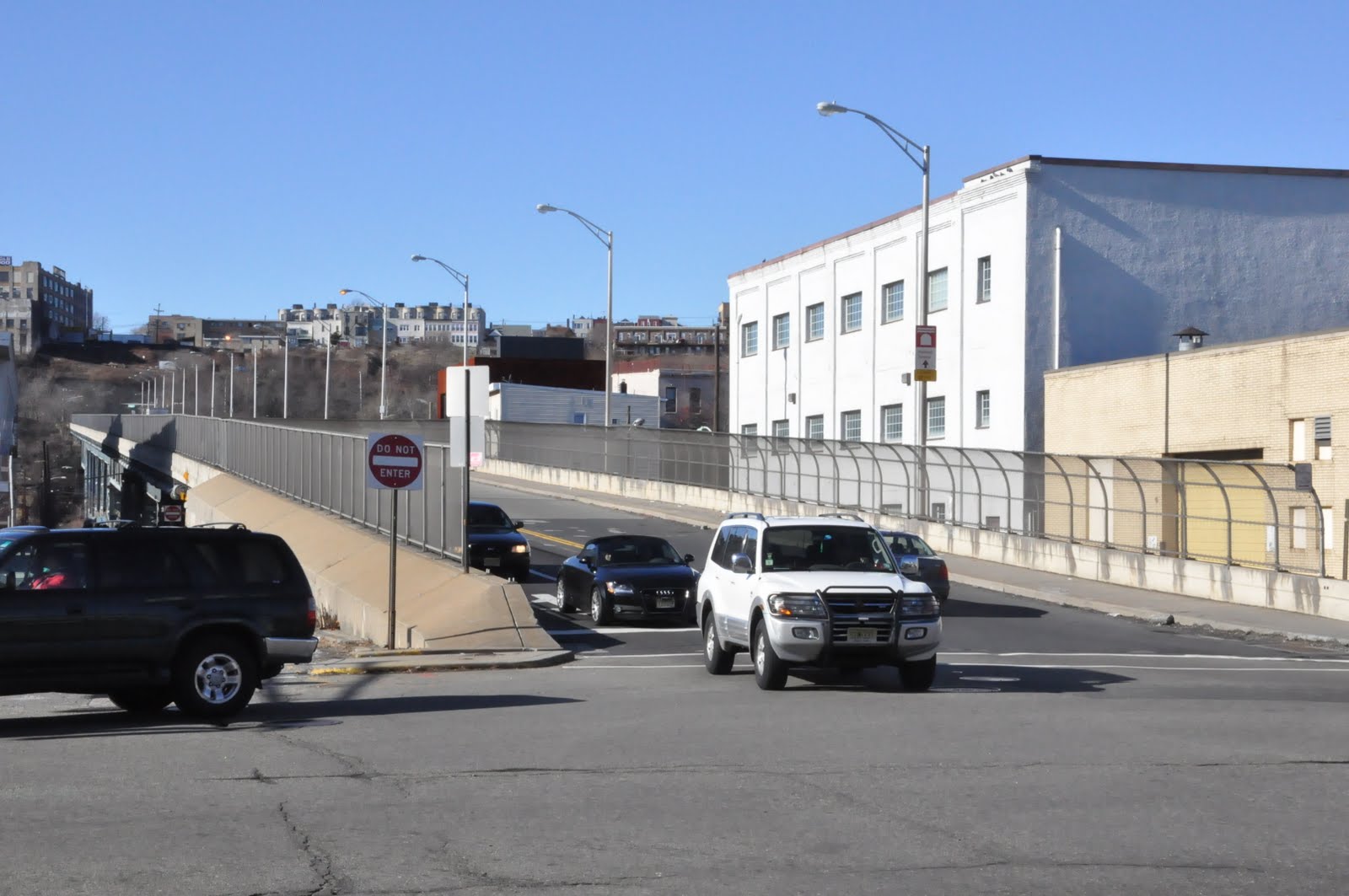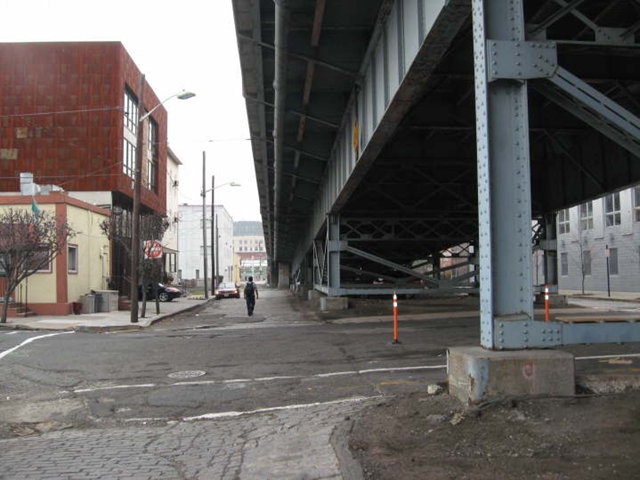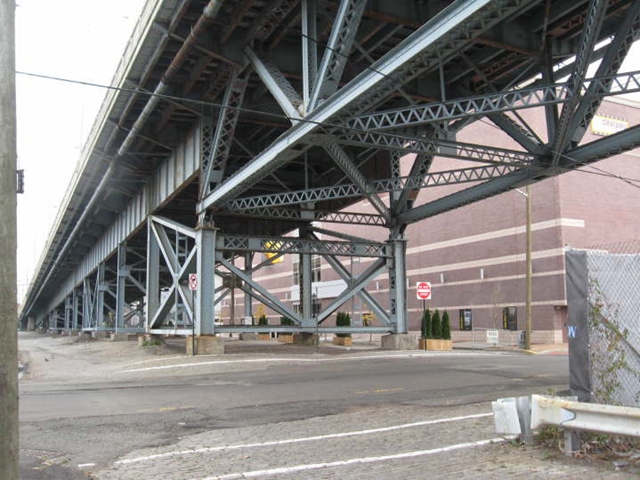 New Public Space After Viaduct Replacement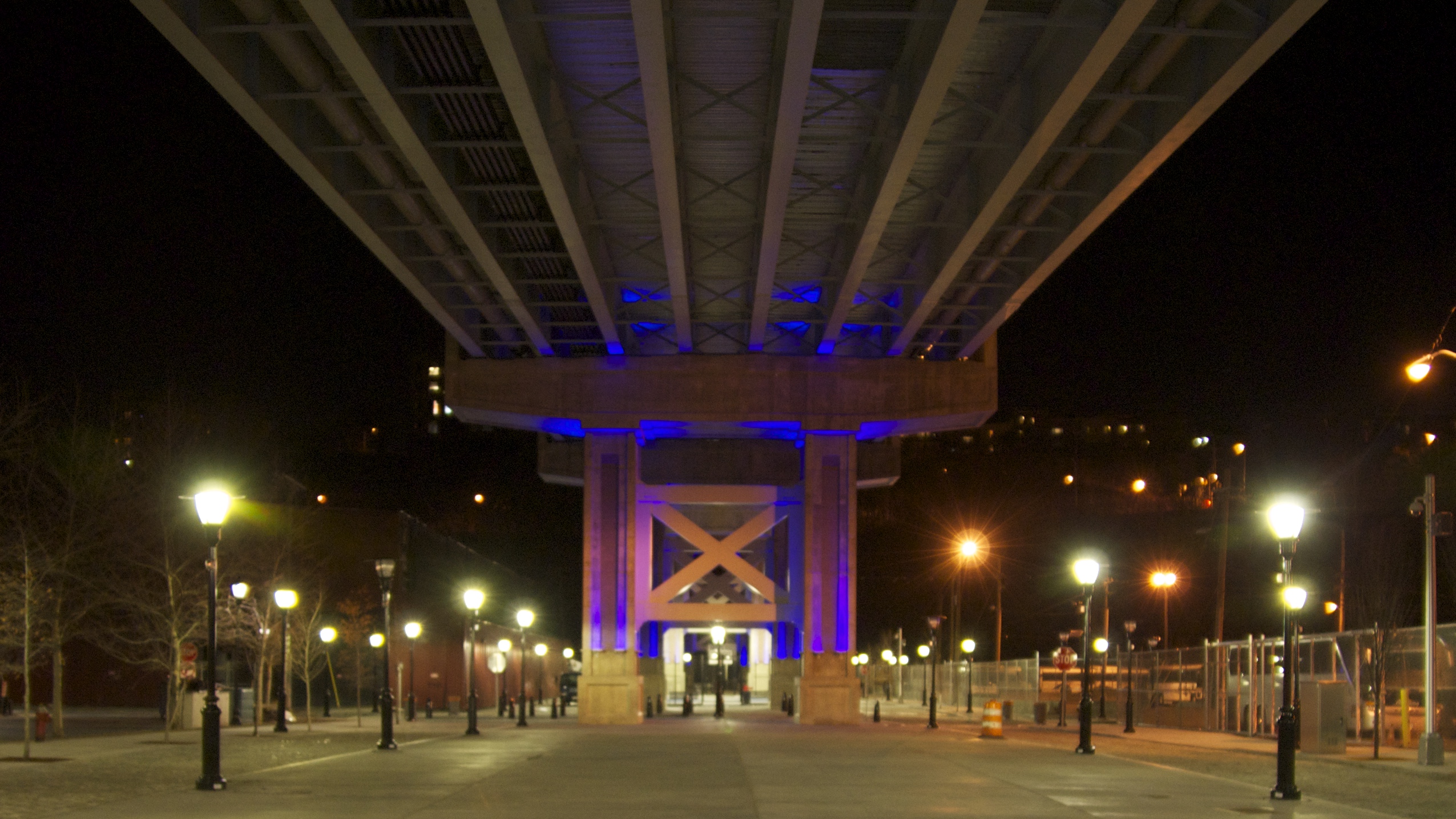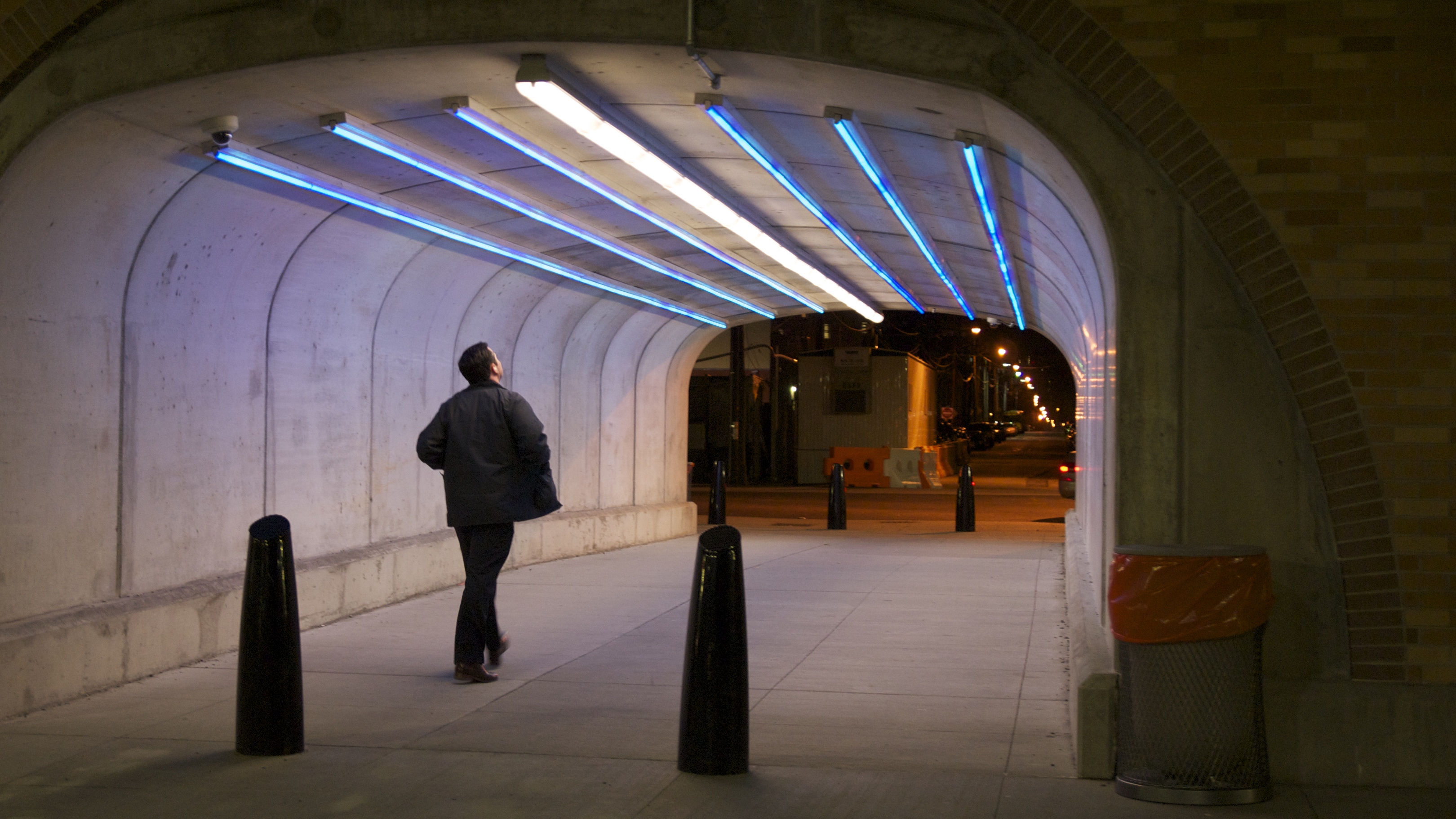 It may be hard to imagine in the midst of winter, but by summer, this public space could well rival the waterfront for community activities, and become an anchor for the growing community in northern Hoboken.