Every Dog Has His Day: What Stump Teaches Us About Age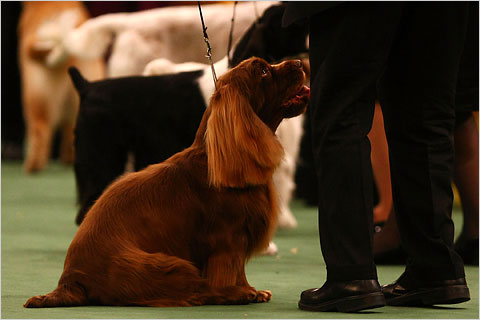 Earlier this week, a 10 year-old Sussex Spaniel won Best in Show at the Westminster Kennel Club. Stump, as he's known informally (his official name is Ch. Clussexx Three D Grinchy Glee), made history twice on Tuesday night – he became both the first Sussex Spaniel and the oldest dog to win Best in Show in Westminster's storied 133 year history.

It was quite a comeback for a dog that fell ill and nearly died in 2004, and shows that older dogs can be just as competitive, and perhaps more sophisticated and refined than the younger ones. On the New York Times' Room for Debate blog, commenter egg put it well:
I don't know if the judge had it in mind, but it's true that the desired characteristics, both in personality and in appearance, for many breeds do not necessarily develop toward perfection until middle age or after. Perhaps the victory indicates a more sophisticated attention to certain breeds.
Here's how Jack Volhard put it, on the same blog:
Moral of the story: Older dogs can learn new things, though it may take a little longer than with a youngster. But then, what else is new? Teaching them tricks is the best way to keep an old dog's mind active; it's also good exercise. And dogs love to compete. They are just as competitive when they're old, within the limits of their physical ability. Most of all, it keeps them young at heart!
It's a really nice story to end the week on, too. I hope you have a good weekend.